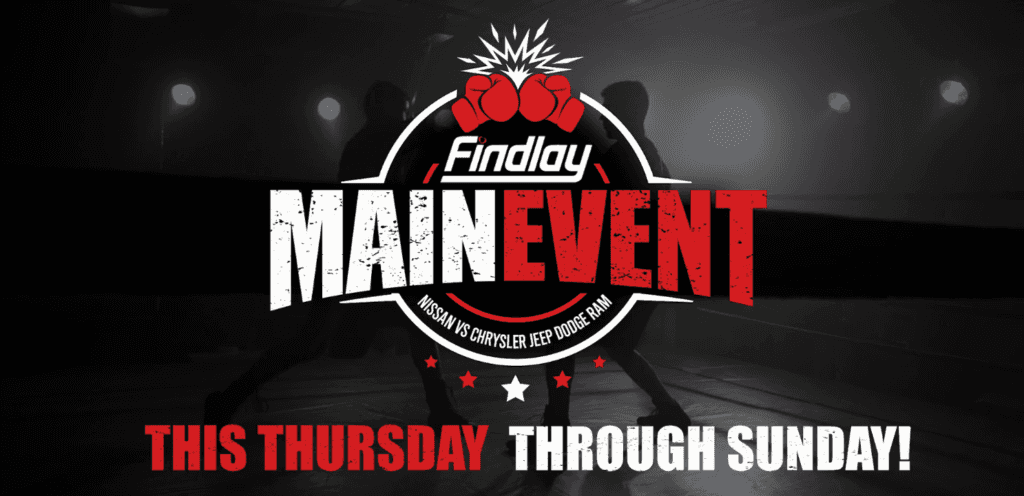 It's the Findlay Main Event.
This Thursday through Sunday!
Who's going to win??
Findlay Nissan vs Findlay Chrysler Jeep Dodge Ram 
The Team with the most car deals wins! But the real winner is YOU!
Who knows how far they will go to win.
This could be the craziest sale of the year!
Save big 4 full days – the Findlay Main Event!
Plus, BBQs each day, prizes, giveaways, even freebies just for stopping by! (free pop provided by merchants craft)
Findlay Main Event
Only at Findlay Post Falls locations, this Thursday through Sunday.

Follow the event on Facebook.com/findlaypostfalls